Consumer Choice Award Winner 3 Years Straight
---
---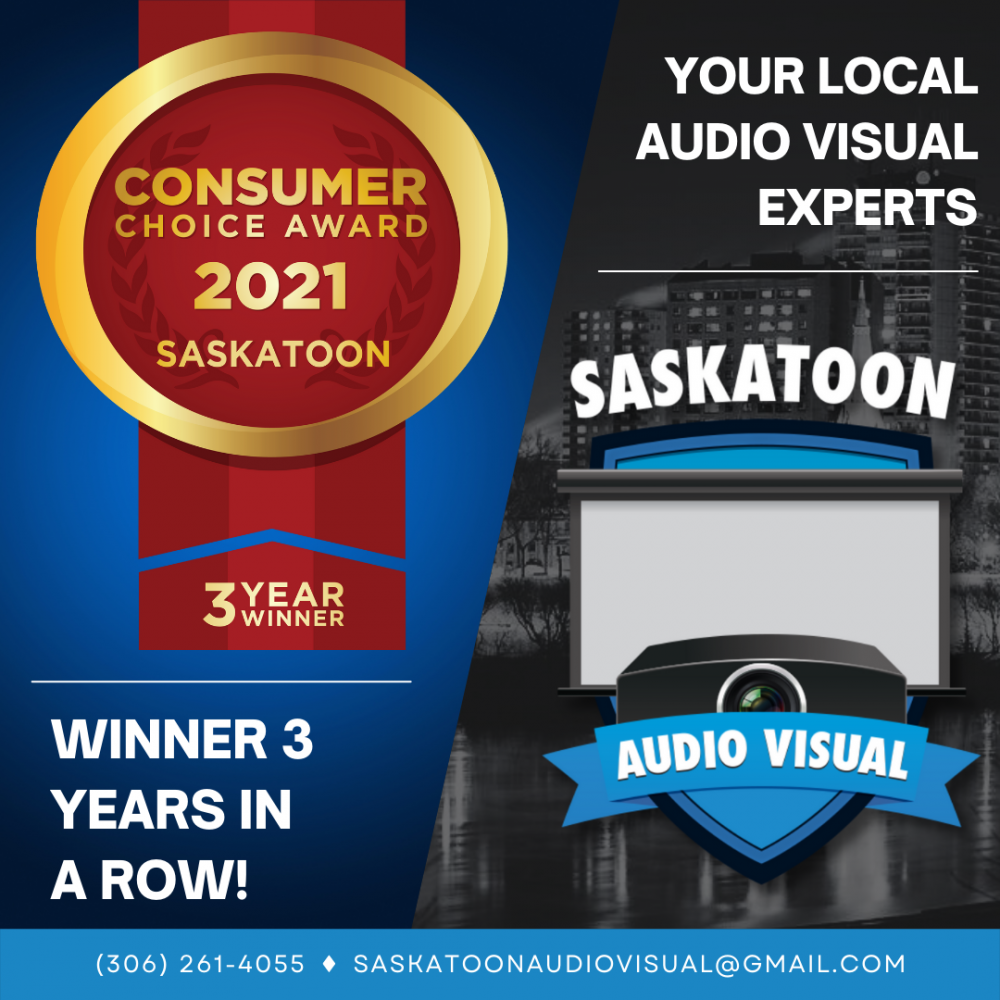 Saskatoon Audio Visual is proud to announce that we are the winner of the Consumer Choice Award for the third year straight!
How we were picked:
Consumer Choice Award recipients are not selected by a panel of judges but chosen by the Consumer.
Award winners are the result of an in-depth, consumer evaluation process.
It involves the gathering of unbiased consumer opinions, gleaned from Online and Social Media sources by Advanced Symbolics International, a leading North American AI-Driven Market Research Firm.
Consumer Choice Award's dynamic selection process produces the most sophisticated consumer driven results available today. A method that ensures that only the most outstanding companies across Canada are the winners of this prestigious award.
Independent Selection Process means winners are never random, they're the result of an in-depth consumer evaluation calculated with the help of Big Data.
Category Selection
CCA identifies the business categories that matter most to today's consumer. These categories have been standardized across all markets where CCA is active. Regional variations are always considered, therefore some cities have business categories that are uniquely their own.
Nominating Award-Winners
After the list of companies has been refined, market insights are integrated with AI results. This allows us to confidently rank all companies and award them the status of Top-Ranked Service Provider.
The CCA Seal of Excellence is only awarded to the best of the best.
So when choosing an Audio Visual service provider in Saskatoon you can be confident that we are the consumers top choice.
---